Armfield Angling Newsletter: July 2014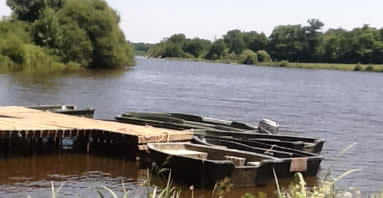 Armfield Angling proudly launched its new flagship venue on June 9th via its brand new website and it's Facebook pages.
Lac de Villedon has been under the radar for many years to the UK angler but held in high esteem as one of the best waters in France by the Dutch.
When we opened for bookings expectations were high as the carp angling jungle drums had been beating heavily! The interest and confirmed bookings within our first week have been even beyond our expectations. Don't be put off though the venue is 100 acres and offers a choice of 40 different swims, some singles, some doubles and some triples. There is also a fabulous choice of accommodation available at the venue for those who enjoy their home comforts.
As a newsletter subscriber to Armfield Anglings' newsletter we would strongly recommend being quick to secure your dates for this spectacular venue. With 1,200 fish that have grown at a phenominal rate and due to expert fishery management this venue will just be huge to the UK market in the coming weeks.
Rob Hales, Steve Briggs and Simon Crow have secured their dates and booked already, testimony to the quality of the venues rapidly growing reputation.
Lac de Villedon has already produced over 100 fish in excess of 55lbs since March this year and the condition of these young fish is nothing short of amazing.
Many features will begin to appear amongst the media shortly as the venue makes the transition into the UK spotlight.
We look forward to hearing from you!!
Tight Lines, Paul and Carmen.
---
To find out more about our French carp fishing venues please visit our home page or take a look at some of the fish photo galleries.