Lac de Villedon: Fishery Rules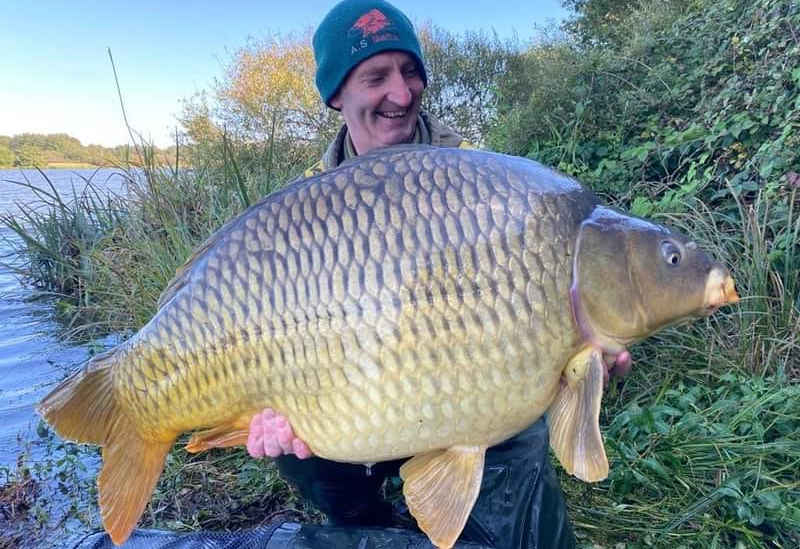 The welfare of the fish at Lac De Villedon, the comfort of our guests and a general concern for maintaining the environment are of utmost importance to us and all visitors are requested to familiarise themselves with the fishery rules before fishing.

We wish you a most enjoyable stay at the venue.

For the 2023 season only boilies and pellets are to be used. Strictly no particles or nuts with the exception of hemp but this must be bought on-site only, priced at 5 euros per kilo. You must not bring your own and this will be strictly enforced by the on site baliff.
Commencing 2017 season - no particles at all. Boilies and pellet only.
Please note: Anyone found using particles will be asked to leave the venue with no refund. Regular inspections are made on swims so please make anyone in your group aware of this.
Arrival time is between 1pm and 5pm.
Friday arrivals are strictly by appointment only and arrival must be by 6pm. You must receive confirmation of this arrangement from Armfield Angling before arrival.
Please vacate between 9am and 11am on your day of departure.
Maximum of 4 rods per person.

No braided mainline lead core or leaders, rig tubing only that is available to purchase at the on-site shop.

Pastic baits are allowed.

Only microbarbs allowed, no bigger than size 4.

No fishing for pike and zander (roach no problem).

Tube markers only (these are available for hire at the shop). Please do not use H blocks or any other form of marker.

Please ensure the use of carp care kits and treat hook marks accordingly. You will be provided with a large unhooking mat on arrival. Please only use the unhooking mat supplied by Lac De Villedon - all other mats are forbidden. Please only use the unhooking mat to unhook fish,. Do not use to sit/lie on.

Strictly no sacking or retaining of fish. Please ensure a bucket of water is at hand for use while the fish is on the unhooking mat especially important in hot weather. Do not stand up with fish.
Quality PVC weigh slings must be used.
Please take extra special care with sturgeon.
Bait boats allowed.
Swims have to be clean at all times, so no rubbish or cigarette ends. (This also applies on the fish farm and by the showers & toilets). No toilet paper.

Please report any litter in your swim on arrival, as after 48 hours this will be considered your responsibility A weekly inspection is conducted on departure.

No barbecues or open fires.

Pets are allowed with a maximum of two in the gite and one in the cabin. It is the owners responsibility to clean up after their pets.

On site, only cash payments are accepted in euros.

The management reserve the right to inspect bait tackle and vehicles.
Access to swims only by boat. A lifejacket is provided free of charge.
The villa, cabin and gite (damwall) is a private area.
Swim limit is between 2 swims and the middle of the lake. Please have a little chat with your neighbours before fishing
Max 2 pole markers a person, no markers with line.
Only carp bivvies allowed.
No camping or party tents, everything should be green in colour.
Please leave showers and toilets clean.
There is a disinfecting tank for landing nets and slings located at the boat jetty and also at the villa and cabin. Please ensure these items are dipped fully in disinfectant before fishing.
Please note:
In order to improve the information for people visiting the venue, please take a few moments to complete the catch report and customer satisfaction sheet provided on arrival when you check out. Customers are provided with two shower tokens on arrival that will not be charged to their account on departure on the receipt of the completed catch report form.