Lac de Villedon: Swims
Click on the swim numbers below the map for a better view of each swim.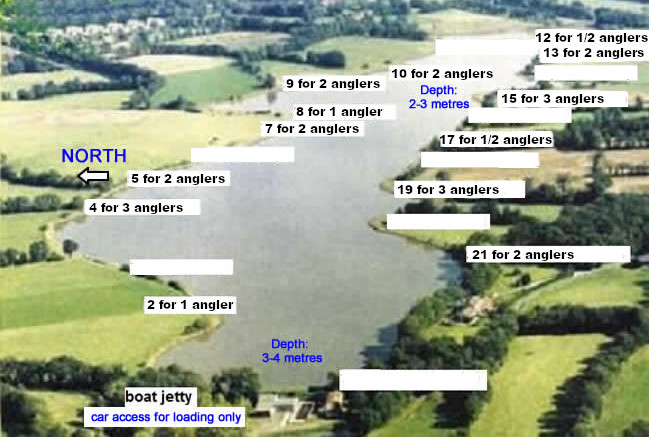 Additional Information
Depths: one to four metres the boat jetty being the deeper end.
Bottom: sandy with gravel with a light covering of silt.
Weed formation: none.
Notable snags or obstacles: none.
Please e-mail us on

This email address is being protected from spambots. You need JavaScript enabled to view it.

for drain down pictures of swims.

Please note:
In order to improve information for people visiting the venue, please take a few moments to complete the catch report and customer satisfaction sheet provided on arrival when you check out. Customers are provided with two shower tokens on arrival that will not be charged to their account on departure on the receipt of the completed catch report form.