Lac De Villedon: Testimonials
Hi everyone.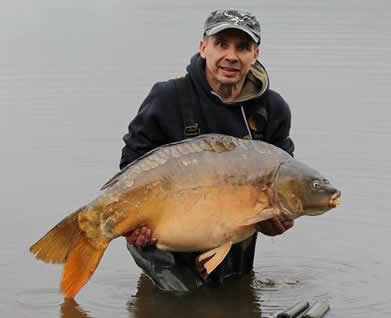 Was lucky enough to sneak off to France again for my annual fishing trip.
Villedon was again the destination, a 110 acre lake set in stunning surrounding and wildlife.
This time I was joined by my good mate Dave Cockle. Unfortunately my other mate Aaron Lowe from South Africa couldn't make it this time so we will have to meet up next year instead!
I fished peg 4, Dave was in peg 3.
Between us we shared in a 52 fish catch, of which 30 of the carp where over 30lb including 6 over the 40lb mark.
Me personally I had 31 of those fish, which included 11 over 30lb and 5 over 40lb up to 47lb 6oz.
Really great trip, good food, good weather and good fishing!
Big thanks to Carmen Armfield and Armfield Angling for sorting the booking and all their help.
I will be back again soon!
Garry Hopkins
April 2017