Lac De Villedon Accommodation: Gite (swim1)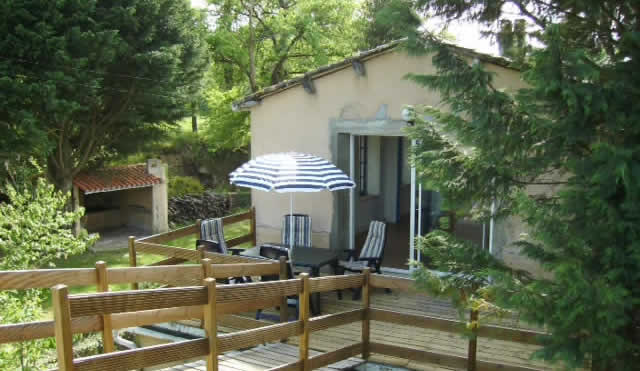 Boasting it's own private pontoon the gite is suitable for up to 6 persons. Please note however that only 8 rods may be fished from peg 1. There is no further fishing from the dam and other gite guests must book and pay for additional swims.

The gite has full kitchen and bathroom facilities and a separate WC. The kitchen is fully equipped with all necessary utensils.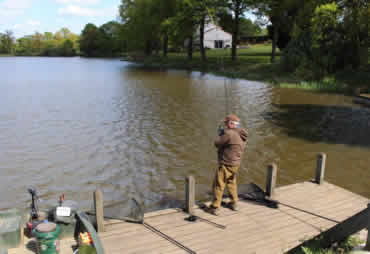 The living room facilities include TV and DVD player.

The gite has central heating and a fireplace (woodblocks are not included).
Upstairs is the lounge and bedrooms with a private patio opening onto your swim.
Please note towels are not provided, so please make provision for this.

Additional Information:

Please do not arrive before 4pm. This allows for cleaning and inspection of the accommodation.
For those arriving on Friday evenings it is possible by prior arrangement to stay in a bivvy on the car park - arrivals no later than 6 pm. You must receive confirmation of this arrangement from Armfield Angling before arrival.
Please vacate between 9am and 11am on your day of departure.

The restaraunt is available for evening dinner.

Please note, it is possible at this time to walk to the dam but please respect other anglers privacy and the reception team will deal with your paperwork and enquiries on Saturday morning after 9am.