La Maniere: Fish Stocks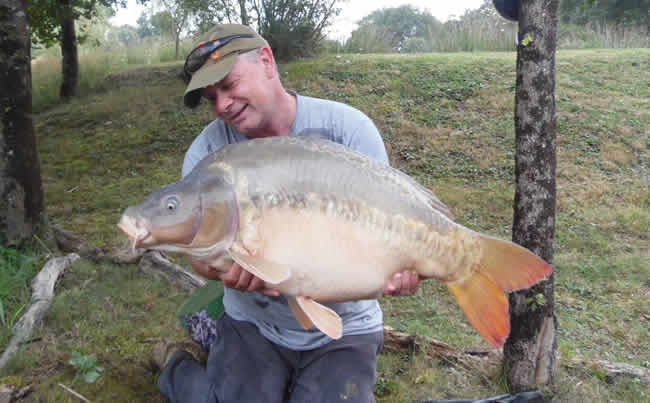 La Maniere was originally stocked with 95 mirror and common carp in 2010 with further fish in excess of 50 pounds being added earlier this year in preparation for opening.
The venue has only been fished on an occasional basis by friends of the owner and contains no silver fish poisson chat or unwanted species.
Since 2010 the fish have been fed on a weekly basis a combination of maize and high quality pellets to ensure optimum condition and growth rates. With no pressure of angling and regular feed, these fish will be in prime condition for customers being welcomed to the venue in 2018.
The main stock of fish are in the 30 to 40 pound bracket and growing rapidly.