Jurassik Carp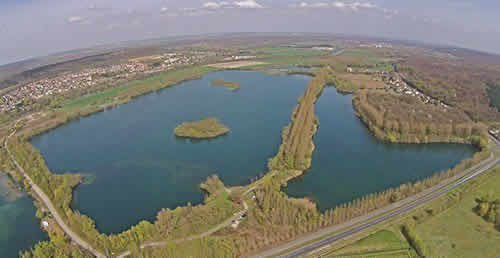 Ideal for our clients looking for a venue with fish in excess of 70 pounds within very easy traveling distance of the ferry ports.
We are delighted to present Jurassik Resort, a complex comprising of three stunning lakes, the largest being Jurassik One at 190 acres, suitable for a maximum of 22 anglers.
Jurassik One is suitable for the experienced carp angler with huge carp to 70 plus pounds.
Jurassik Two and Three are 40 acres and 17 acres respectively and are a smaller prospect in wild and beautiful surroundings, but still offering huge carp in excess of 66 pounds.
An outstanding resort fished for many years by Dutch anglers and now available to the UK big carp enthusiast.
We are the only official UK based company to offer bookings to Jurassik Carp.