Iktus Ruffaud: Accommodation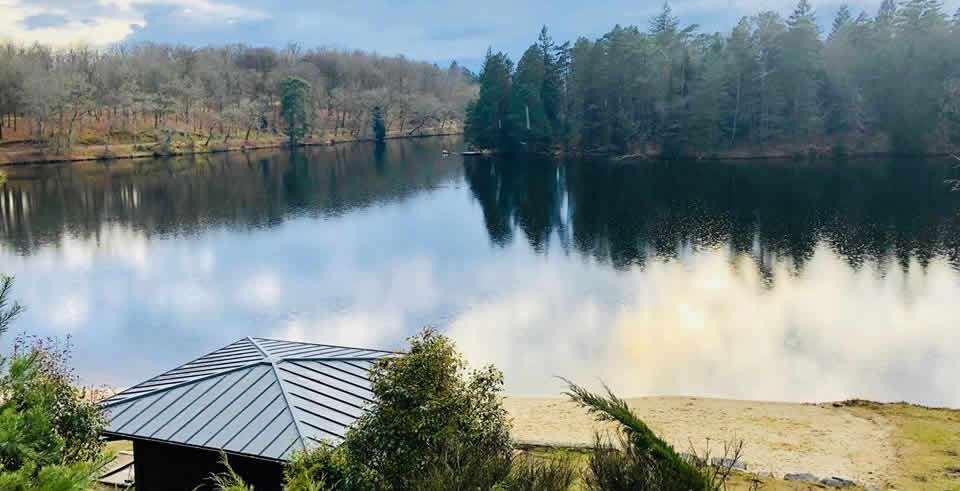 There is a choice of accommodation at the venue which include studios and chalets overlooking the waters edge
Swim G (VIP Swim):
Large double swim, fishing a large stretch of the lake (the bank opposite is more than 100 m), with depths from 1 to 4 m , genty sloping (sand, rock and vase in the centre). With its own private beach, this is ideal for family vacations. This swim is right next to the bar/restaurant and its amenities. It is offered with a fisherman's cabin, a cosy wooden hut of about twenty square meters, heated, with indoor and outdoor lights, running water (washbasin), storage cupboard, small fridge, coffee maker and hotplates. In the summer you can enjoy its outdoor private solar shower. The area for the Cannes is located about ten meters on the right of the hut, in a small grass clearing at the end of the beach. Easy unloading of the material. WC is only fifteen meters away. The swim is suitable for 2 or 3 anglers. For even more comfort (especially for a family), the SUPER VIP option is available, which in addition to the rental of the hut for fishermen (who can put 2 bed chairs), you can rent one (or two) studio(s) located just behind the swim in one of the large wooden chalets, with a unique panoramic view. The studio measures 22 m² including a large bedroom with 2 single beds, a large storage cupboard, fridge/hotplates/coffee maker and bathroom with WC, washbasin and shower.
Swim H (The Secret Post):
Surrounded by a row of trees, this small hidden swim is intended for one angler. The fishing area is clear, with depths from 1 to 4 m deep, sloping gently. The swim is close to the bar/restaurant and the WC. This swim can also be fished by 2 anglers (6 rods max), or is suitable for groups of 3 to 5 anglers also renting swims F or G. An optional, fully fitted studio, only 80m from the swim is available.