The Golden Carp Lake: Swims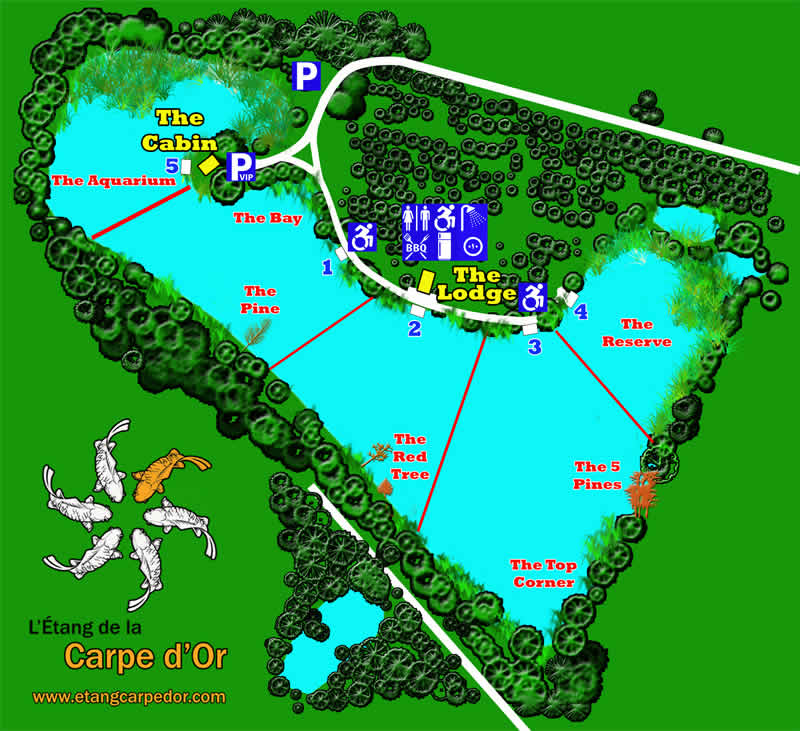 The venue is suitable for up to 8 anglers.
There are four double swims – The Cabin, Swims 1, 2 and 3, as well as two singles, swims 4 and 5.
All swims are all well spaced.
Swims 1,2 and 3, the double swims, have wheelchair access. The Cabin is not adapted for wheelchair users.
All swims are within easy reach of the anglers lodge toilet and shower facilities.
Lake depths are from 1 to 14 foot and swims have reed beds and sunken trees to fish to.