Domaine de Jarlat
Domaine de Jarlat is a newly created carp fishery nestling in the beautiful Limousin countryside close to the sleepy little village of Saint Mathieu.
The lake is 7.4 acres with four swims, two of which have well appointed cabins with cookers, fridges, futon beds and electrical charging points each with commanding views over the lake.
The lake is available on a lake exclusive only basis for a maximum party of four persons (including non anglers).
In addition to the well appointed swims there are ample areas to move around and stalk. The lake has 150 fish, with mirror carp to 52.09 and common carp to 48.05. There are between 12 and 16 fish in excess of 45 pounds and the average size of fish is 35 pounds plus.
A very beautiful private venue ideal a holiday with a few friends.
There is also the option at Domaine de Jarlat to rent the second lake, a 2 acre stock pond with 25 fish to in excess of 45 pounds for use in addition to the main 7.4 acre lake. The stock pond has one double swim and carp cabin with electricity ,fridge and double futon bed and is located alongside the main lake and close to the lakes facilities.
We are the only official UK based company to offer bookings to Domaine de Jarlat.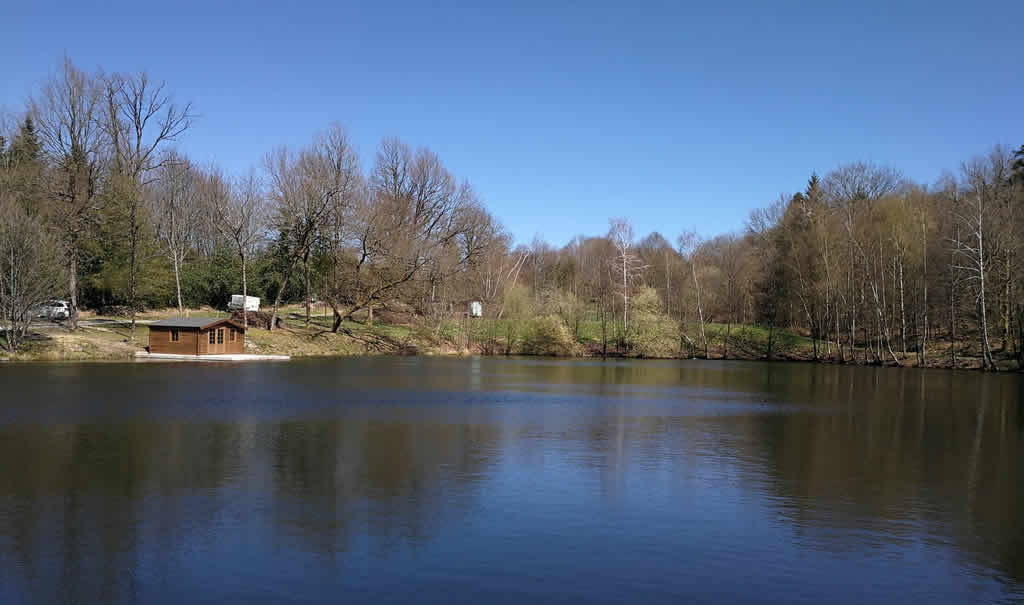 Lake 2