Domaine De Jarlat - Fish Stocks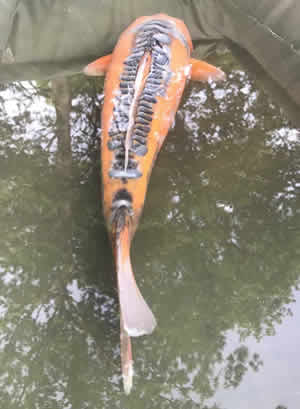 Domaine de Jarlat lake three (the main 7.4 acre lake ) is stocked with 150 fast growing mirror and common carp.

There are some amazing shaped fish and beautiful linears.

The lake record currently stands at 52.09 for a Mirror Carp that was last caught in November 2018 and the Common record was broken last year with a fish of 48.05.

There are between 12 to 16 fish in excess of 45 pounds and the lake average was 35 pounds plus in the 2018 season.

In addition there are some beautiful Koi Carp in the 10 to 20 pound bracket (use koi picture).

Lake two has been used formally as a stock / growing on pond and has 25 fish a mixture of commons and mirrors to 45 pounds.